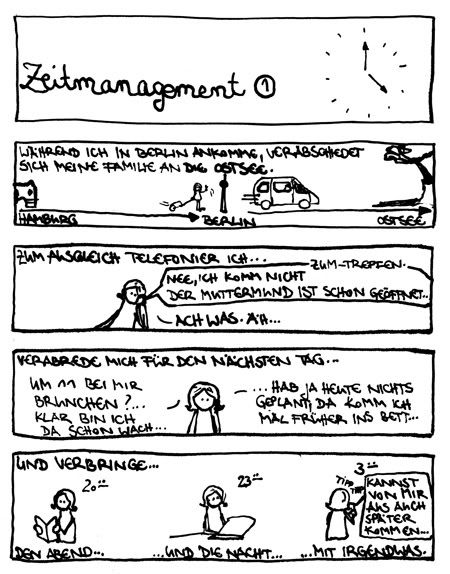 (1) Time management
(2) While I am arriving in Berlin, my family leaves off to the baltic sea.
(3) To compensate this, I call a friend...
-No, I won't come to the meeting. The uterine orifice is already opened...
-You don't say... erm...
(4) Arrange to meet another friend the next day...
-11am, lunch at my place? Of course I will be awake then... there is nothing more planned for this night, so I will go to bed early...
(5) And spend... the evening... and the night... doing something.
-I won't mind if you will come later...