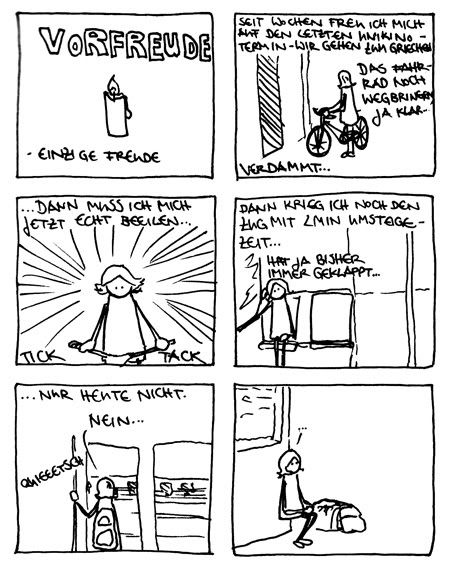 (1) The greatest joy is joy of anticipation - and the only one
(2) Since weeks I'm looking forward to the last semester date of university cinema - we want to go to a greek restaurant.
-Bring back the bike? Sure...
Damn...
(3) ...now I really have to hurry...
(4) ...then I will get the train with two minutes changing time...
-But it always worked...
(5) ...except today.
-No...