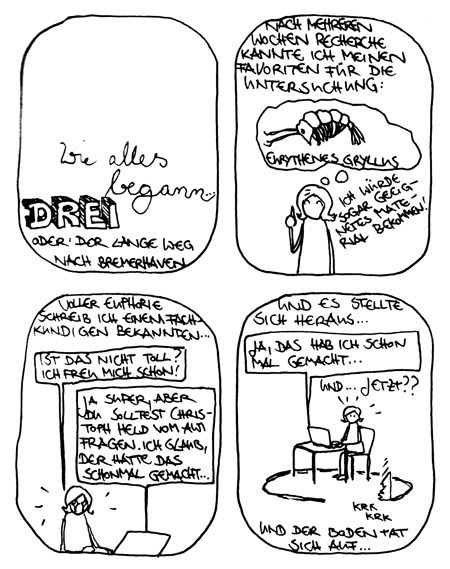 (1) The beginning...
THREE
or: the long road to Bremerhaven
(2) Several weeks later I finished my search for a proper candidate:
Eurythenes gryllus
-I even would get specimen material!
(3) Highly euphoric I wrote to a friend who is an expert with the issue...
-Great, isn't it? I'm so glad!
-Yes, great indeed, but you should ask Christoph Held from the AWI. I think, he already worked on that topic...
(4) And it turned out that...
-I did that once, yes.
-And... what now?
And a hole in the earth appeared...