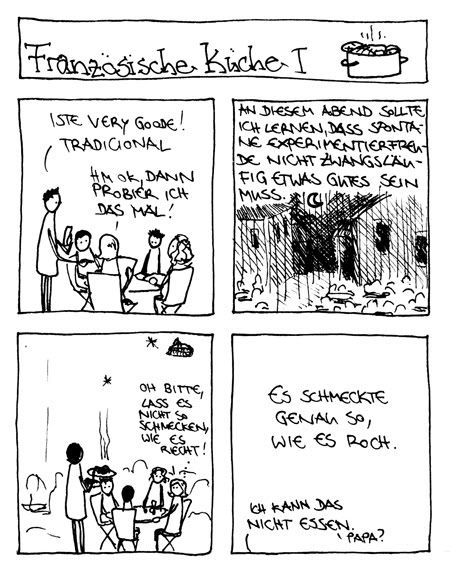 Später hab ich in einschlägiger Touri-Lektüre nachgelesen, worum es sich da gehandelt haben muss... Ich hatte den Namen natürlich so schnell wieder vergessen, wie ich es bestellt hatte. Ich meine, es müssen
"Andouilettes"
gewesen sein.
French cuisine I
1)-Iz very good! tradicional...
-Well ok, i will take this then!
2) This evening I shall learn that experimenting with unknown menue descriptions does not have to be followed by great experiences.
3)-Oh please, do not let it taste like the way it smells!
4) It tasted right the way it smelled.
-I'm unable to eat that. - Dad?