Recently I finished another university semester. This one was pretty hard to me as I recognized just after a few weeks that none of the courses I selected was in a slightest way interesting to me after all. I do not know which one was the hardest "quest", but there is only little after
a whole lecture course
on photosynthesis. There were weeks of constant fury about myself.
In the end I had to write exams of course and according to this, learn for them. One of my courses was called "molecular parasitology", did you noticed the "molecular" in the title? Well, I did not to the necessary amount once. To sweeten up the learning time at least, I decided to illustrate what I had to learn. So now it is macrophages with eyes, granny tape worms and evil grinning Toxoplasma. These are the complete pages which you can see upwards (but now you can control their speed, click to enlarge):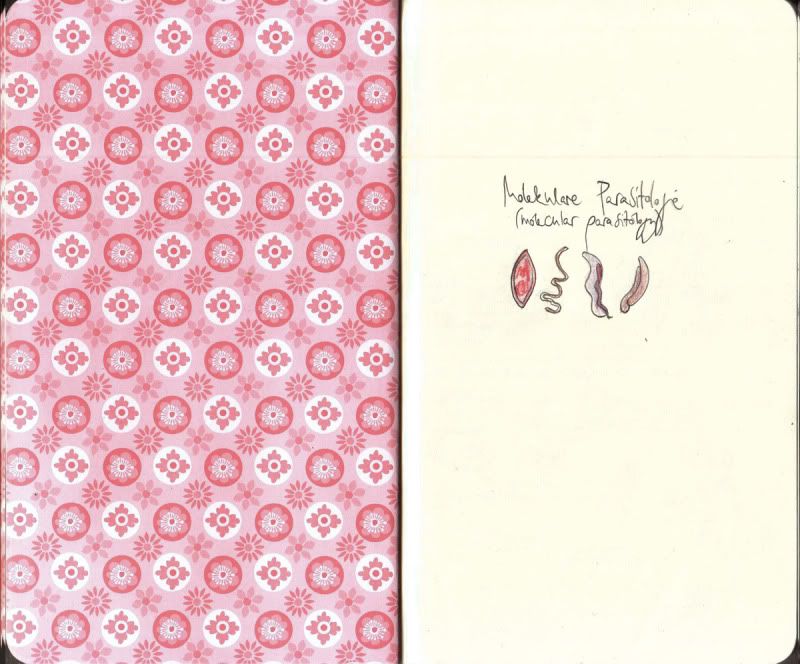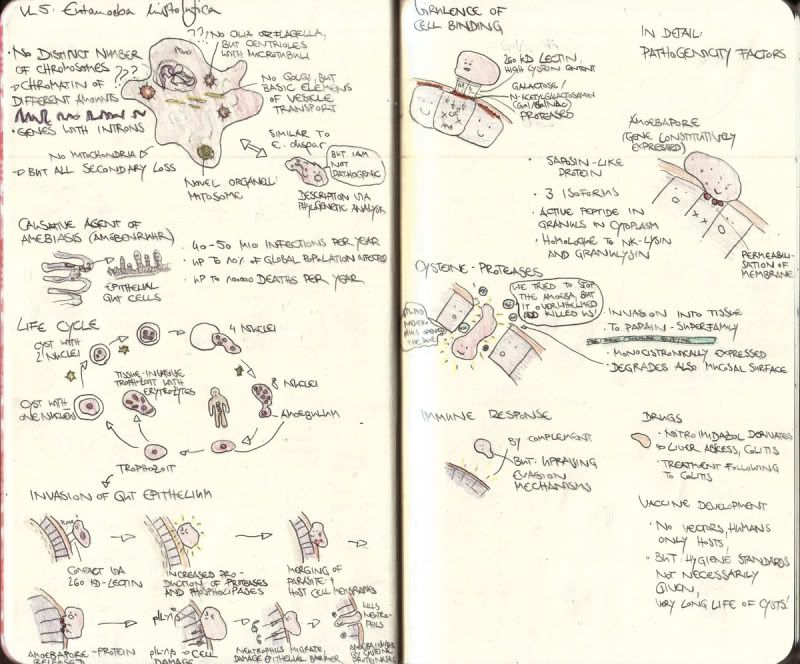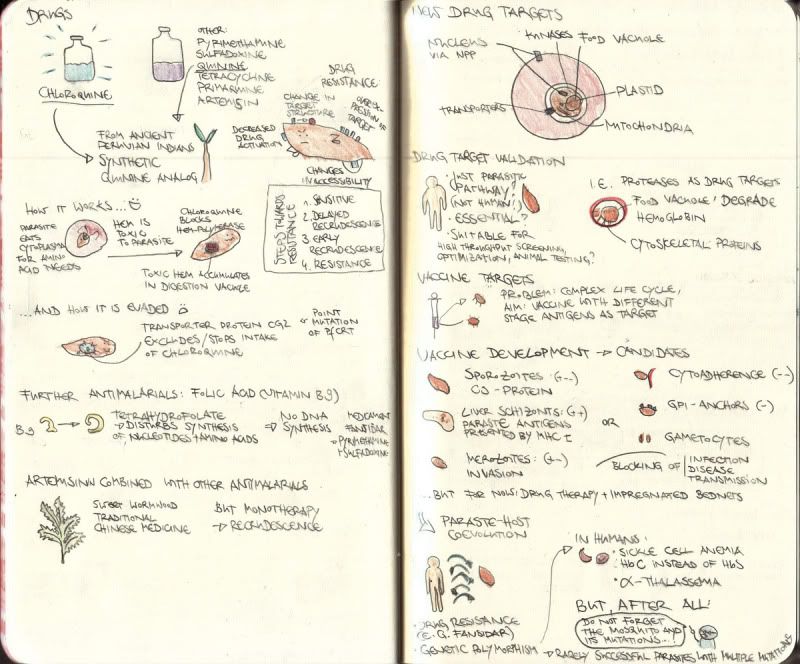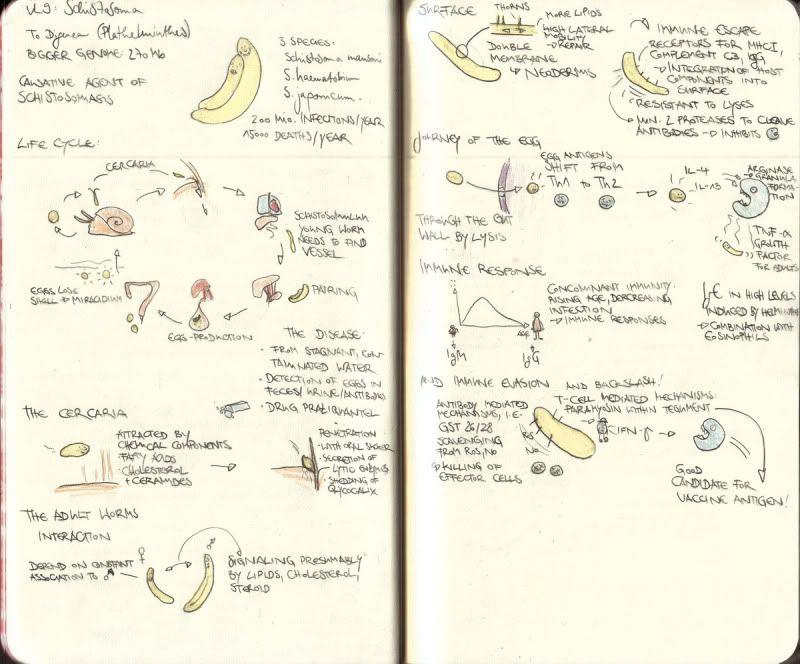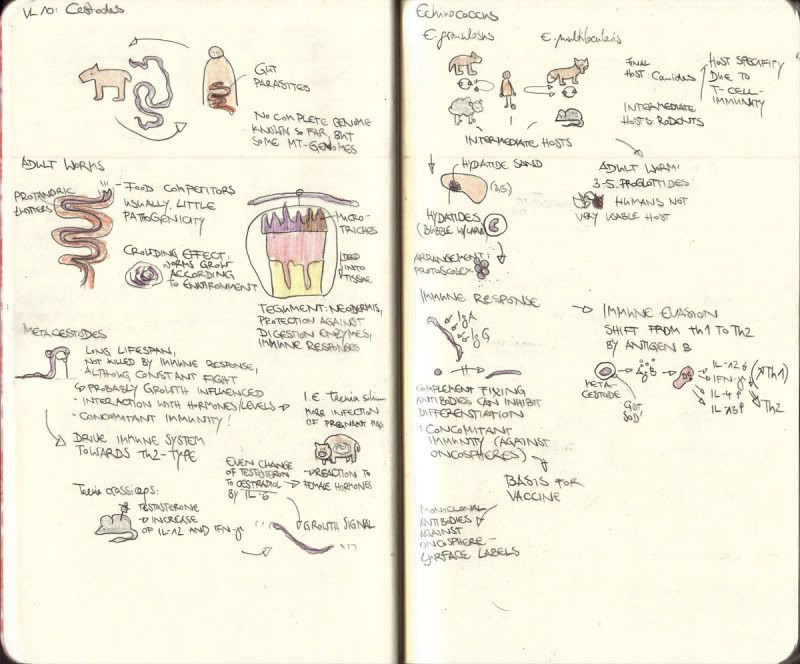 And these are some details:
I am really curious about the result... I have no idea whether it was enough. At least it was some fun. Kind of.